Fall is almost here and the word is "earthy"! With the start of September beginning to sneak up on us, people are going back to their roots and finding styles that feel nostalgic and outdoorsy. 
The pictures of pumpkin patches and cozy dinner parties are coming back into season and the nest is preparing some new styles to make sure you're all ready for the spooky season ahead of us.
Popular Colors for this Fall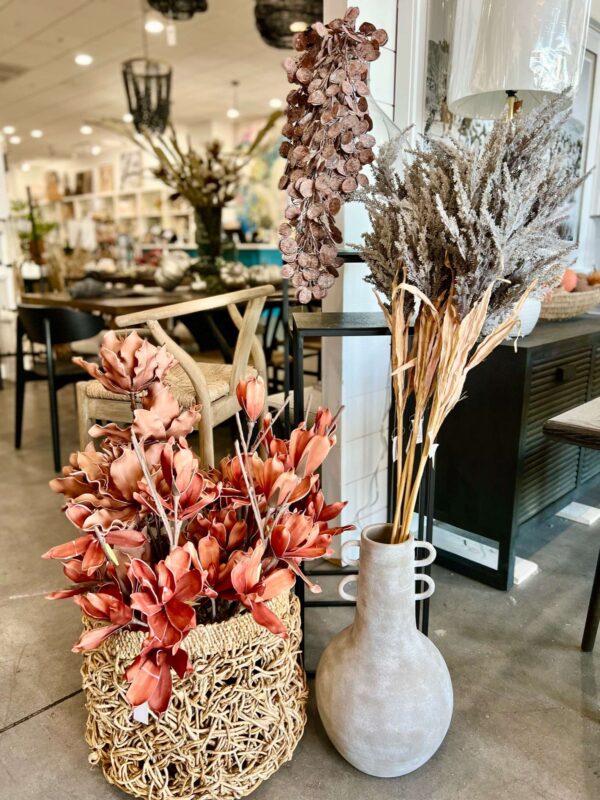 A popular style this fall is going to be those warm tones of brown; oatmeal, rust, and sand, to name a few. Now, stylists are using these color combos to create a more "3D" palette in home designs. Using different shades of brown creates a cozy and warm feeling while also bringing the natural aspects of a room together. The earthy tones match very well with this year's soft, neutral interior color trend.
We've seen this especially in designs that include exposed woods, wicker, and even pieces like couches and dining sets. These earth tones are what unify a room anytime of the year, but especially in fall because they incorporate perfectly with most colors!
White, green, and especially orange are great accents for the color brown. This is also the color palette we think of when we think of things like apple picking, a day at the lake house, and even back to school. 
It's such a fun time of the year, especially as the excitement grows for the holiday season. Adding these color combinations is the perfect way to slowly bring your nest from summer into the early stages of fall. 
Retro, Curvy Furniture is Back in 2022
One of the most popular styles for shelves and stools this year has been the curvy and rounded look. Lots of the classic, vintage pieces we see in antique stores today are coming back and taking a new form. 
Caning used to be a very popular style for chairs and accent designs. Typically, these pieces were squared or even framed with intricately chiseled wood molding. Now, they are coming back as shelves with rounded tops, chairs with curved backs, and even the occasional headboard for a bed. 
Unlike the wooden elements of a room we have been seeing, couches and tables are now taking a more 70's and 80's style approach; adding curvy, fabric couches and circular glass tables are now in. This differs from the modular style sets that have been popular in recent years and the Nest loves it!
What Woven Designs are in Right Now?
This year, wicker, caning, and other woven designs have taken up a lot of space in the interior design trends. Not only do these go along with the earthy, brown tones of the season but they also bring the outdoors inside! Now, exposed woods, woven wicker, and hardwood are all coming back in style. 
These woven styles aren't just showing up in woodwork either. Chunky knitted bedspreads and furniture are also gaining popularity as fall quickly approaches.
We are especially seeing wicker and caning as accent pieces on chairs, lampshades, and larger pieces like shelves. These cozy accents add to the atmosphere in such a positive way and bring nature inside.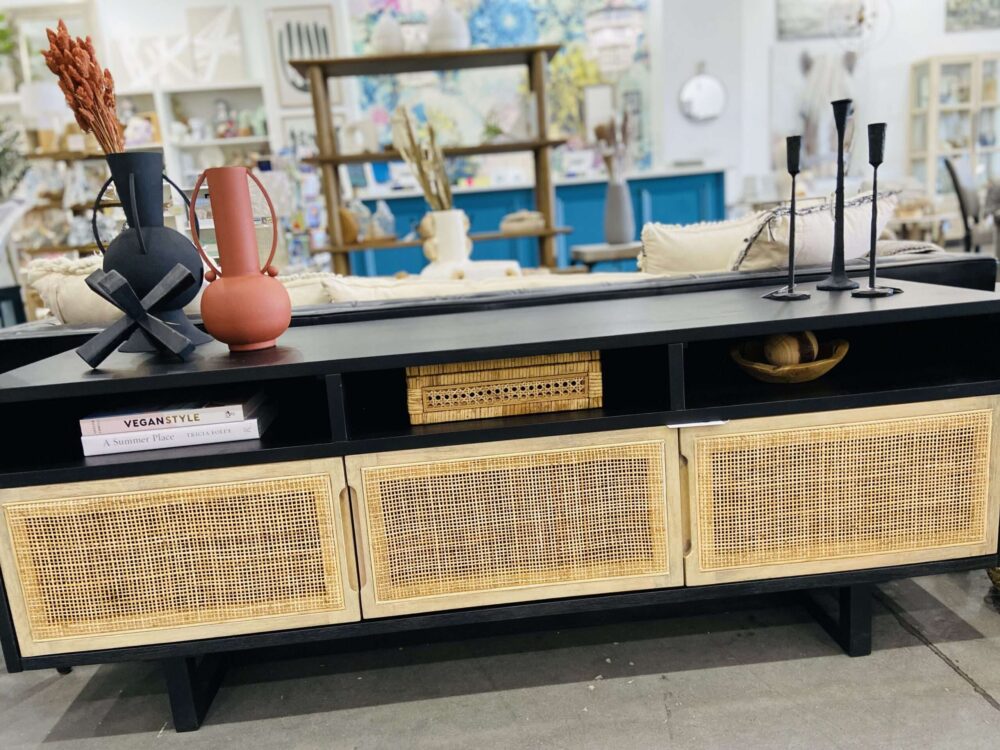 Textured Fabrics for Depth and Variety 
Textured fabric is another great way to add some depth to your home while giving it a cozy yet modern design. Whether it's a big throw pillow for the center of your couch or a basket full of chunky blankets, adding some texture to your home's decor can be a great way to keep things cozy while also making your room look like some Halloween eye-candy!
Textures are back and it looks like they're here to stay! So, if you're looking for a more long term solution to a room that you just can't get cozy in, textures are a great thing to utilize.
Accent walls with 3D textures like cement, clay, and even wood are also coming back into style! For flooring, a lot of stylists are gravitating back towards traditional tiling and stone. These textures definitely add a more natural feel to any room!
Layering Your Home with Colors and Textures
While Arizona tends to stay on the warmer side during the fall season, adding the colors previously mentioned into your home's palette can absolutely create some "layers" in your living areas.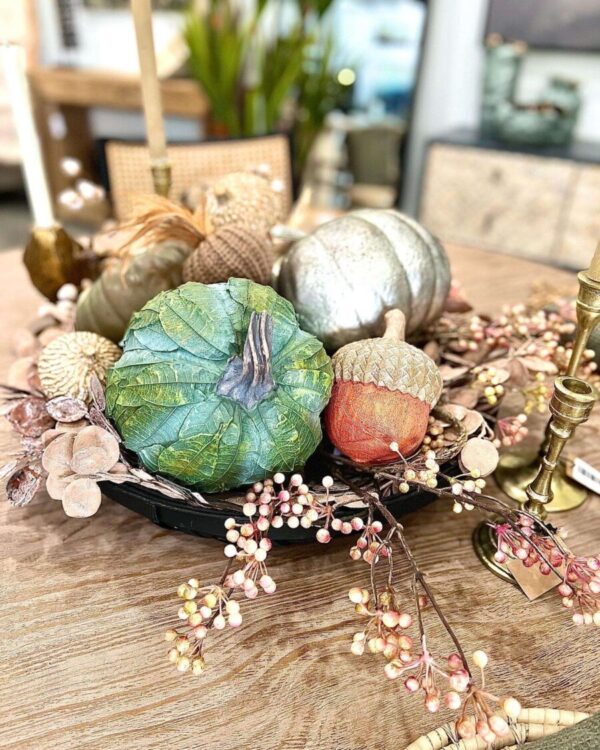 We've talked about layers. We've talked about textures. Now, it's time to combine the two of them! 
Try adding two blankets into the mix: one very textured and plainly colored –  the other, colorful but mildly textured. This will create the perfect amount of depth and contrast while also adding warmth to your living room. 
Another popular autumnal trend that can create textures and layers in your home, is to add some foliage and still-life. Whether in a vase or around a wreath, play around with leaves and all the colors that they come in! Experiment with the many different shapes, sizes, colors, and textures of gourds and pumpkins. 
By doing so, you can bring all elements of the most trendy fall styles together: natural, textured, nostalgic, and layered!