Mirrors are the rockstars of interior design, adding versatility and functions to your space. They open up a room, create depth, bring elegance, and are a must-have decorative element. In this blog, we'll offer creative ideas to incorporate mirrors into your interior design. Let's dive into the world of mirror magic!
Inspiring Ideas to Decorate with Mirrors:
Harness the Power of Natural Light
Position mirrors opposite windows to maximize the influx of natural light and create a radiant atmosphere.
Style Matters
Consider both the frame and glass style when selecting mirrors, ensuring they complement the overall aesthetic of your space.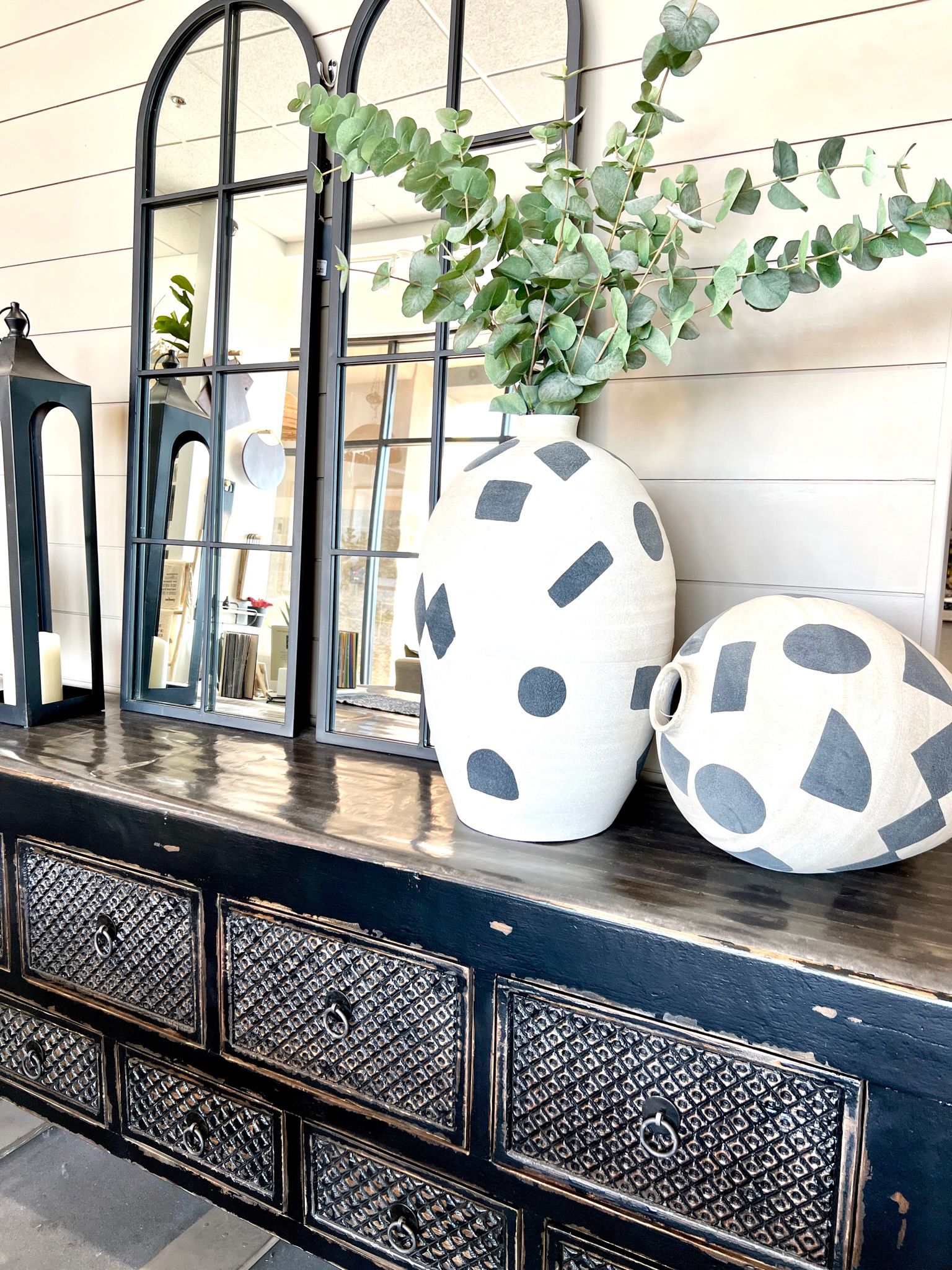 Accentuate with Mirrored Furniture
Opt for accent pieces like mirrored furniture to add a touch of sophistication and glamor to your living space.
Mirrors as Art
Treat mirrors as artwork and use them to reflect your individuality and personality.
Reflect with Purpose
Mirror's reflections matter.  Reflecting a gorgeous chandelier enhances the overall composition and adds value to the surrounding space.
Create a Mirror Gallery
Fashion a gallery wall of mirrors to create a fun vignette that catches the eye and adds some fun.
Overmantle Mirror Proportions
Get the proportions of an overmantel mirror just right to achieve a balanced and harmonious focal point.  A general rule of thumb, choose a mirror that is around ¾ the length of the mantle.
Expand and Illuminate Small Spaces
Utilize mirrors to create the illusion of a larger and brighter space, making small areas feel more open and inviting.
Decorating with mirrors is a simple way to infuse your home with style and personality. At Nest Home & Co, we have many different mirror styles, we invite you to come talk with us so you can explore our collection of mirrors and furniture pieces.