At Nest Home & Co, we have everything you need to give your home a fresh summer look. Here are three simple ways to make your home a summer oasis.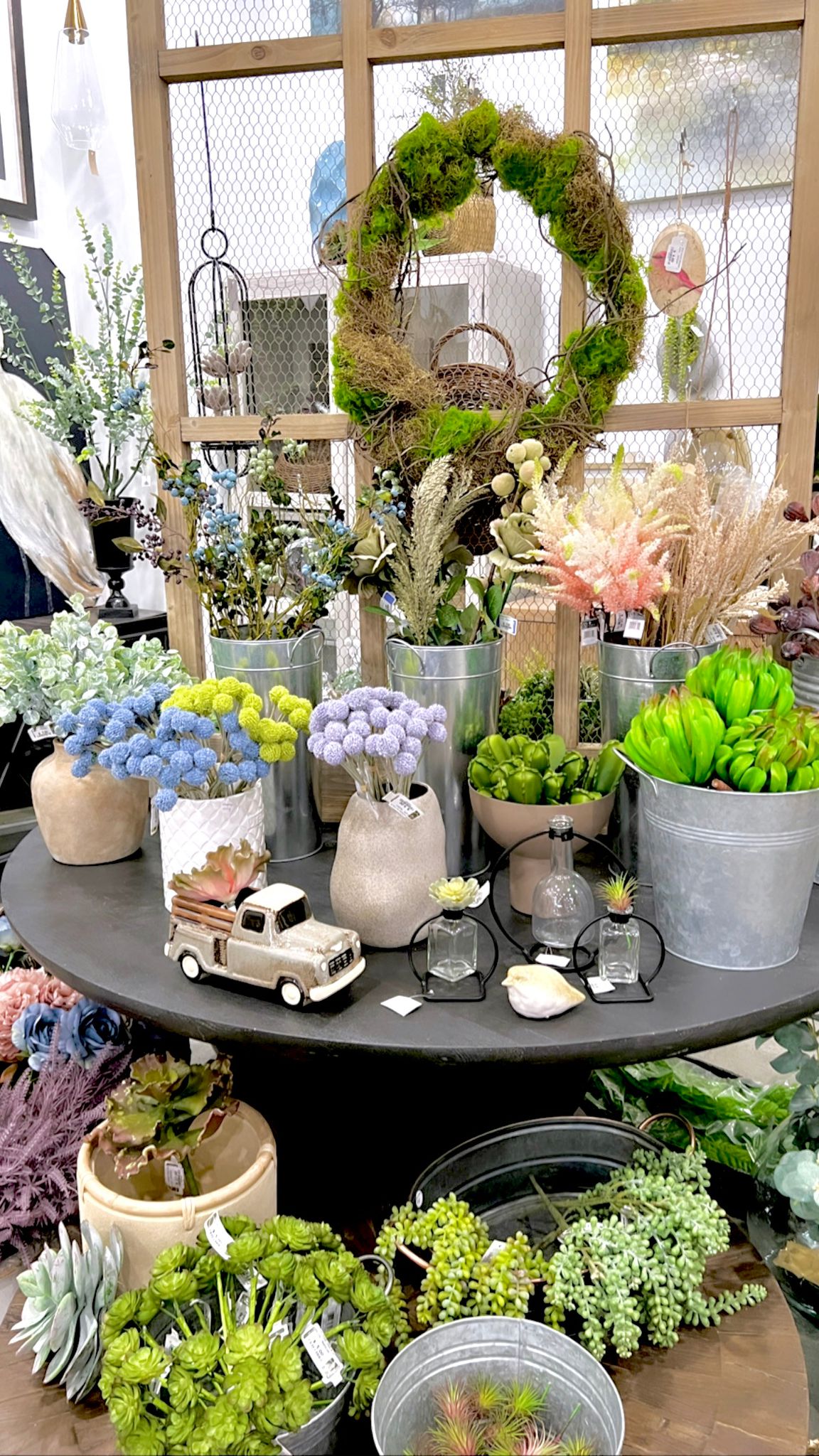 Faux Florals and Succulents
Vibrant faux florals and faux succulents are perfect for adding life to your space without the real plant hassle. We have a wide selection of real-touch faux florals and faux succulents that your guests will wonder if they are real or not!  These plants come in different heights and colors, allowing you to achieve different looks effortlessly.
Colorful florals and berries give the perfect summer vibe. They add textures and dimensions to your space.  Be sure to incorporate different heights with each arrangement.  Better yet, bring in your planters and vases, we can help you create a dramatic and invigorating arrangement with our ever-changing selection of faux florals and faux succulents that you can take right home!
Stain-Proof Rugs
With the unforgiving Arizona heat, indoor-outdoor living is a must, which means stain-proof indoor/outdoor rugs are essential. With unlimited fabrics, styles, and sizes available, without a doubt, you will be able to find the perfect one!  A summer rug will add that playful touch your space needs.
Our indoor/outdoor rugs are made with stain-proof fabric, cleaning is as easy as spraying it down!  Their convenience makes them perfect for busy homeowners. Come visit us to flip through our catalogs.  Bring a picture of your space and our designers can help you find that perfect summer rug!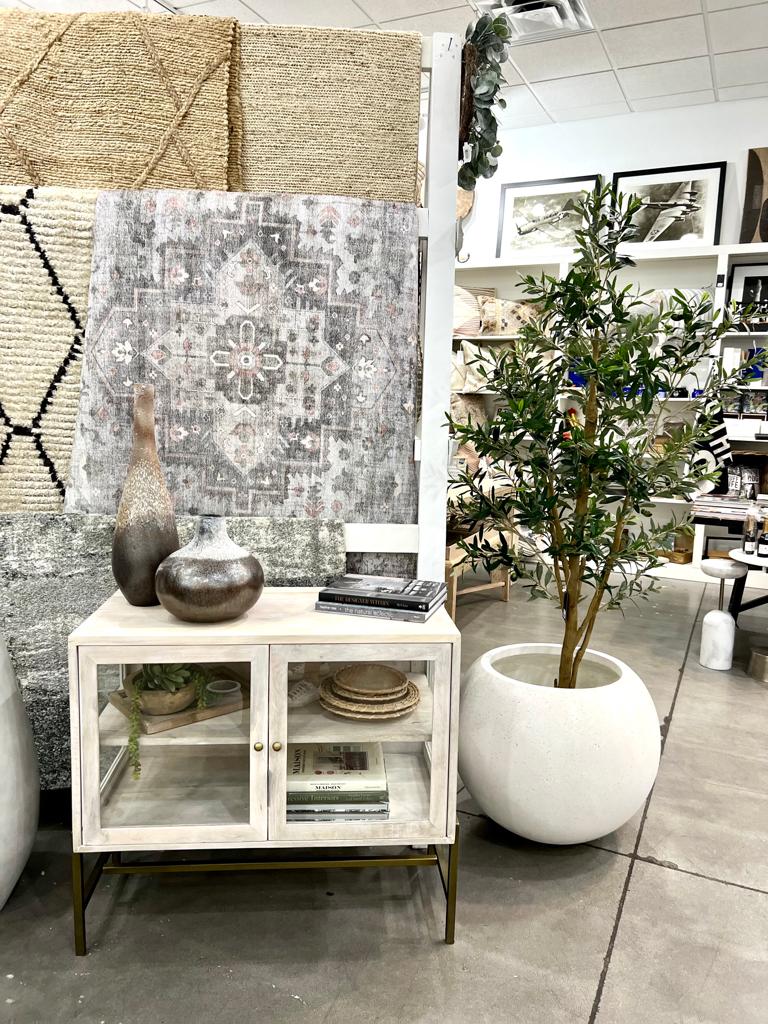 Vibrant Colors and Bold Patterns
Summer is the season for bold colors and dramatic patterns. Put away the heavy throw blankets and furry throw pillows for the winter.  Throw in light and colorful textiles.  Bold and colorful textiles instantly make your summer sanctuary fun and playful!
Throw in color accents here and there – A colorful vase in the bathroom, a summery candle in the living room, and some playful boards and utensils in the kitchen.  Your home will become a summer oasis that your guests will not want to leave (for good or for bad).
Don't wait!  Come visit our store to get that summer inspiration!