Picking a carpet can be one of the most difficult decisions to make when shopping for home furniture because you risk making or breaking your room. Playing it safe with a plain rug might oversimplify the room but buying one with too many zigzags or colors might become distracting or even confuse guests. 
So what are you to do? Luckily, The Nest has developed the perfect guide to knowing which rug goes in which room. 
Types of Carpets and Their Uses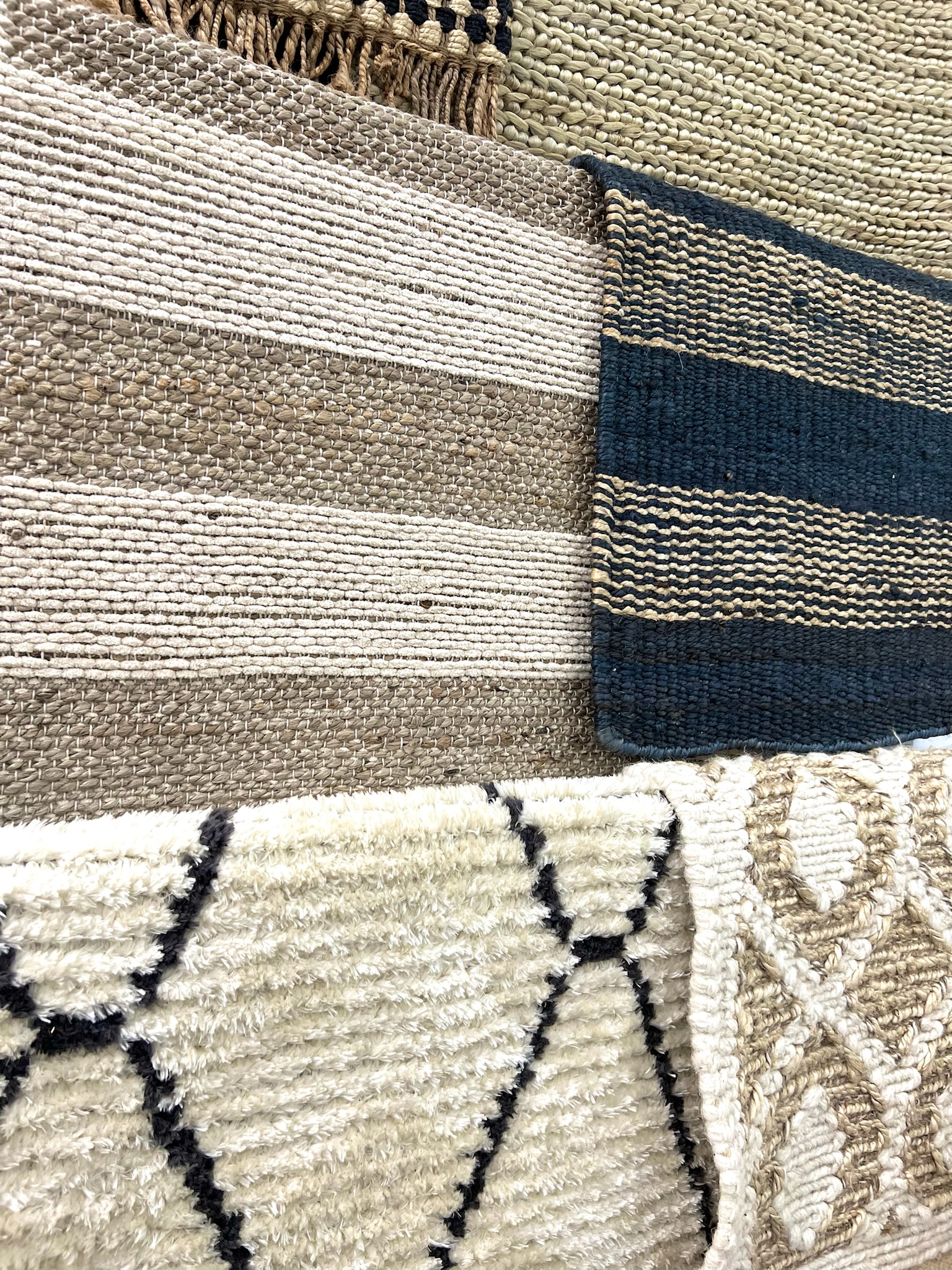 Unlike lamp shades or curtains, rugs are the type of product that needs to be well-made. This is because they need to withstand daily wear and tear in order to pass the test of time. 
Therefore, it's important to know where the best ones are manufactured. Typically, China, India, Egypt, and Turkey are among consumer favorites for overall quality. 
Carpets come with many different uses. In kitchens, they are used to spruce up the space but also provide a cushion when walking back and forth while cooking. Sometimes they can also be used to catch water and avoid a cook slipping. In a professional setting, these 'rugs' are usually just rubber mats.
Still, a home kitchen needs to have some sense of style similar to the rest of the home. While cotton is the recommended fabric for all indoor uses, it is most recommended for kitchens. 
Cotton is absorbent and strong – this means it can handle constant use, dampness, and even other spills. For this same reason, they are also recommended for messier spaces like bathrooms. It's also fairly easy to remove stains from this fabric. 
As far as natural fibers go, jute, wool, and sisal are other choices. All of these are good quality – and some are plant fibers – which means they are produced without the use of animal products. 
While these fabrics are among the nicest, they aren't always the cheapest. Someone looking for a good rug without breaking the bank may also want to look into synthetic fibers. These are made of materials like acrylic, polypropylene, viscose, and polyester. 
Details to Pay Attention to When Picking a Rug
With multiple different shapes and sizes, it is difficult to know which one is the best – and which ones will last the longest. 
In terms of durability, a hand-knotted or flat weave carpet will last you the longest at around 20+ years. However, hand-knotted varies in price from a flat weave pretty drastically. However, if you are only looking to get around 3-10 years out of a rug, look for labels that say power loomed, hand-tufted, or hand hooked. These are mid-range priced and will usually be a good bargain for their quality. 
When thinking about the size you want remember this: keep 18 inches of the floor exposed in each room – if you aren't sure what that looks like, measure your room before heading to the store. Sometimes a room doesn't have enough space to follow this rule and that's okay. Not all rooms can use the standard rules because of variations from home to home. The point is: to make sure the floor is still there!
Choosing a known brand name or trusted local business for your rug is the easiest way to ensure that it will be made with quality. For example, living near The Nest in Arizona is a safe bet when looking for any home furnishing needs or a supplier for custom rugs. However, we want to ensure that whether you are thrifting, refurbishing, or even trying a new brand, your rug is the best quality it can be. 
Seeing pieces that do not have sewn or finished edges or seem like they may have been hastily cut from a larger piece is one of the biggest signs that your carpet will fall apart shortly after you bring it home. 
Another thing to remember when caring for your rug is the type of construction. Is the 'hair' of your rug short, medium length, or long, such a shag rug? This will determine how often you have to clean it. If you are someone who doesn't enjoy a 'therapeutic' vacuuming session 1-2 times per week, a shag rug might not be your best bet. 
And on the topic of cleanliness, patterns play a huge role. Are you looking for a rug for the kid's play area? Or maybe one for the nicer part of the house? A highly-patterned rug is good for messy areas because it is much more difficult to see stains and dirt as opposed to a plain-colored rug. 
Lastly, consider buying a rug pad – especially if you aren't weighing some of the corners of an area rug down by placing furniture over it. This will help stop your rug from slipping out from under you, prolong its life, and let you enjoy it that much longer.