Tis' the season for holiday gatherings. Don't you just love this time of the year? One of our favorite holiday messages is "it's not about what's under the tree but who is gathered around it." This just warms our heart. As you start this journey of hosting family and friends, here are some extra tips for holiday entertaining.
Good, Clean Fun.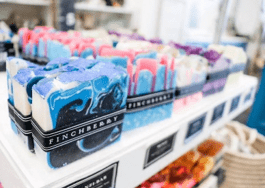 Stock Each Bathroom with Plenty of Toilet Paper & avoid someone having to make the awkward ask for more. AND add a nice soap for guests. This is a little gesture that makes a big difference… because after all, clean hands are happy hands!  There are so many scents to pick from and we are confident all will delight your guests this holiday season. PLUS, these make for a fun and creative gift!  You can find a variety of soaps are all naturally made so this is the prefect gift for anyone.
The Scents of the Holidays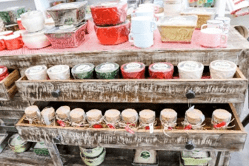 Holiday dessert scents bring a calming energy to the home while welcoming guests. These candles will be sure to start some fun conversations because the scents are so yummy and strong that people can't help but to talk about them. One of our new favorites is the Sawn Creek's Fresh Cut Christmas Tree that will make the home smell like a winter wonderland. Another favorite is the Capri Blue candles that are festive with a red GLAM glitter finish that will brighten your space while adding some holiday cheer!
Cooking Adventures
It can be a challenge to cook for a group, but if you have a few staple serving options you can be sure to make everyone happy. Try serving a few different meat, starch, and veggie options that you know are dependable and well received by your guests.  If there is a new recipe you would like to try then give yourself plenty of prep time and serve it along with other food options you know your guests will love.  If you are having a large gathering and are feeling overwhelmed don't be afraid to ask your loved ones for help.  Potluck gatherings and buffet style serving can take some major stress off of you while allowing you to enjoy the holiday more.  Feeling adventurous? Robyn's Nest has so many cookbooks to pick from. Flip the page and let the fun cooking journey begin.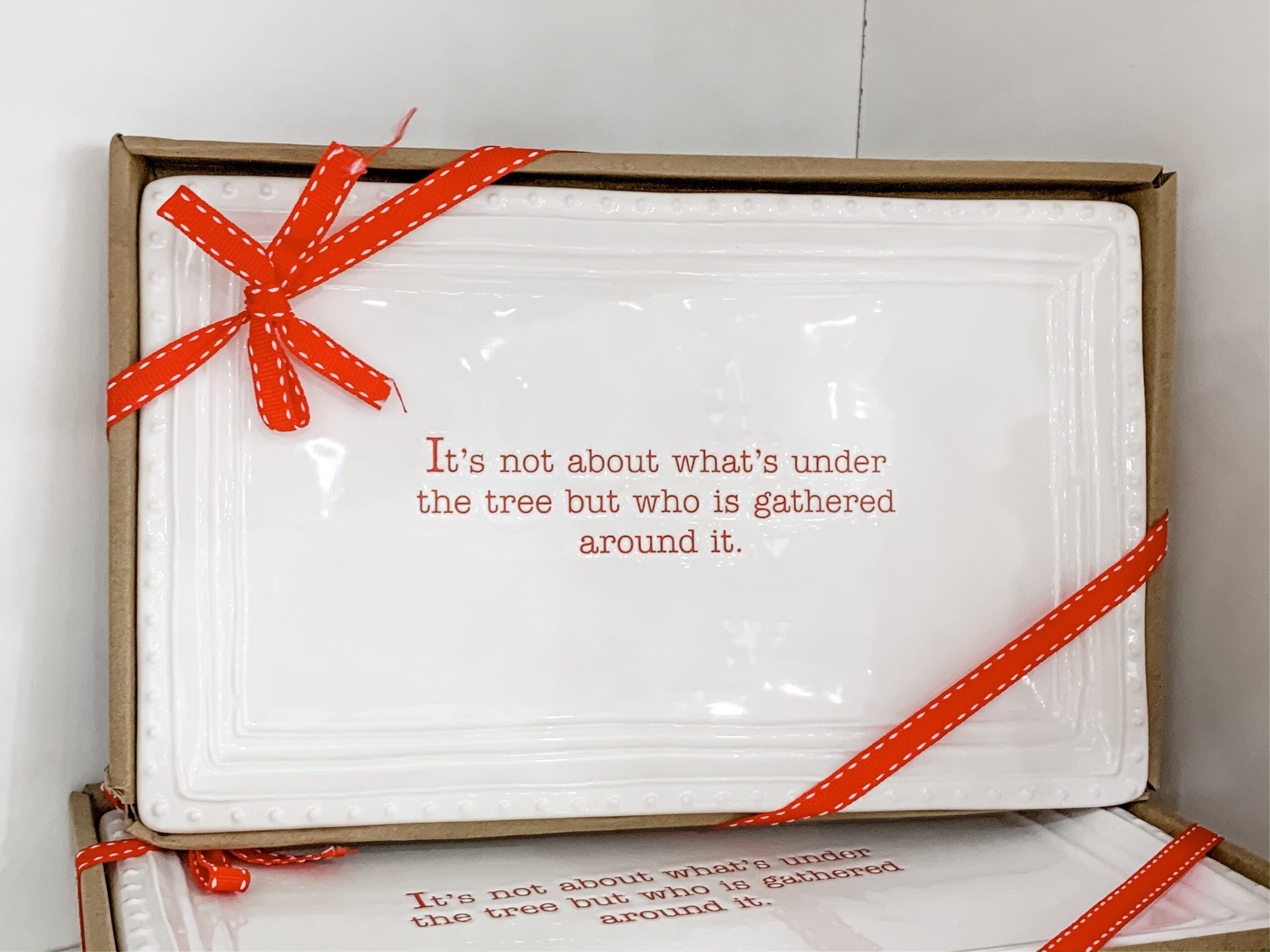 The Serving Game Plan
No need to fuss at the last minute while looking for serving plates and utensils!  By creating a serving plan, you can creatively display not just your food but your personality too.  Some fun and festive serving platters will add holiday spirits AND we had a lot to pick from ranging from heartfelt quotes like "Let's give thanks for the food before us, the family beside us and the love between us." And some funny ones like "Friends don't serve friends fruitcakes." Robyn's Nest has something for everyone.
Have fun and don't take yourself too seriously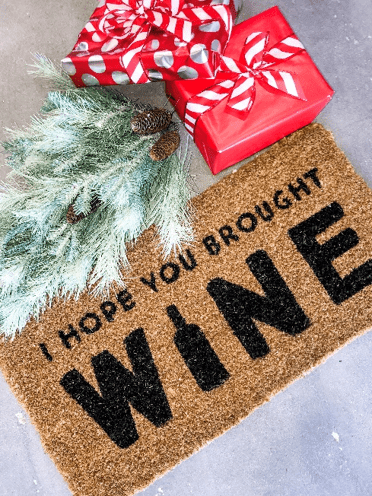 Try to remind yourself during all the hustle and bustle that this is the time for gathering with friends and family. We get it, the holidays can be a stressful time as we seek to entertain while enjoying our loved ones.  Just remember the true meaning of the holidays is to enjoy those close to your heart and remember that the most priceless gift you can give is your time.  BUT don't forget to have a little fun in the midst of all the holiday chaos (including having fun with holiday décor)!
Remember the holidays allow us to take a break from our normal routines and gather with people we care for to celebrate.  It's about having a good time and relaxing from the everday.   Have a wonderful holiday season from the Robyn's Nest family to yours.
We hope you will allow us to be a part of your holiday planning with our unique and clever holiday décor and gifts. Need help decorating? Stop by and ask one of our design team members for help, we are proudly located south of Happy Valley Road and Lake Pleasant parkway.
Robyn's Nest – Creating your perfect nest to call home. Happy decorating