We are thrilled to have been featured on Good Morning Arizona 3TV/CBS 5, and we're excited to share the wonderful experience that Jamie Cerreta had at our store. We take pride in offering a wide variety of products that cater to all tastes and styles, and we believe that home decorating is not just about sprucing up your space, but also about spreading warmth and building a sense of togetherness.
We had a fantastic time with Jamie Cerreta exploring our curated mix of furnishings, lighting, art, and decor. We are delighted to hear that Jamie enjoyed the day spent at our store, and we are confident that you will have a fun shopping experience too. Our team is dedicated to assisting you in finding the perfect pieces that reflect your style and preferences.
We invite you to visit us in our Peoria, Arizona store and immerse yourself in the world of unique and stylish home decor. Whether you're looking to spruce up your living room, find the perfect dinner table for creating cherished family memories, or add a touch of personality to your space, Nest Home & Co has something for everyone. We can't wait to welcome you and help you create a beautiful and inviting space that you'll love coming home to.
Check out the videos below to see Jamie's experience at our store.

Jaime showcased our Halloween collection, as well as providing a sneak peek of our upcoming Christmas decor.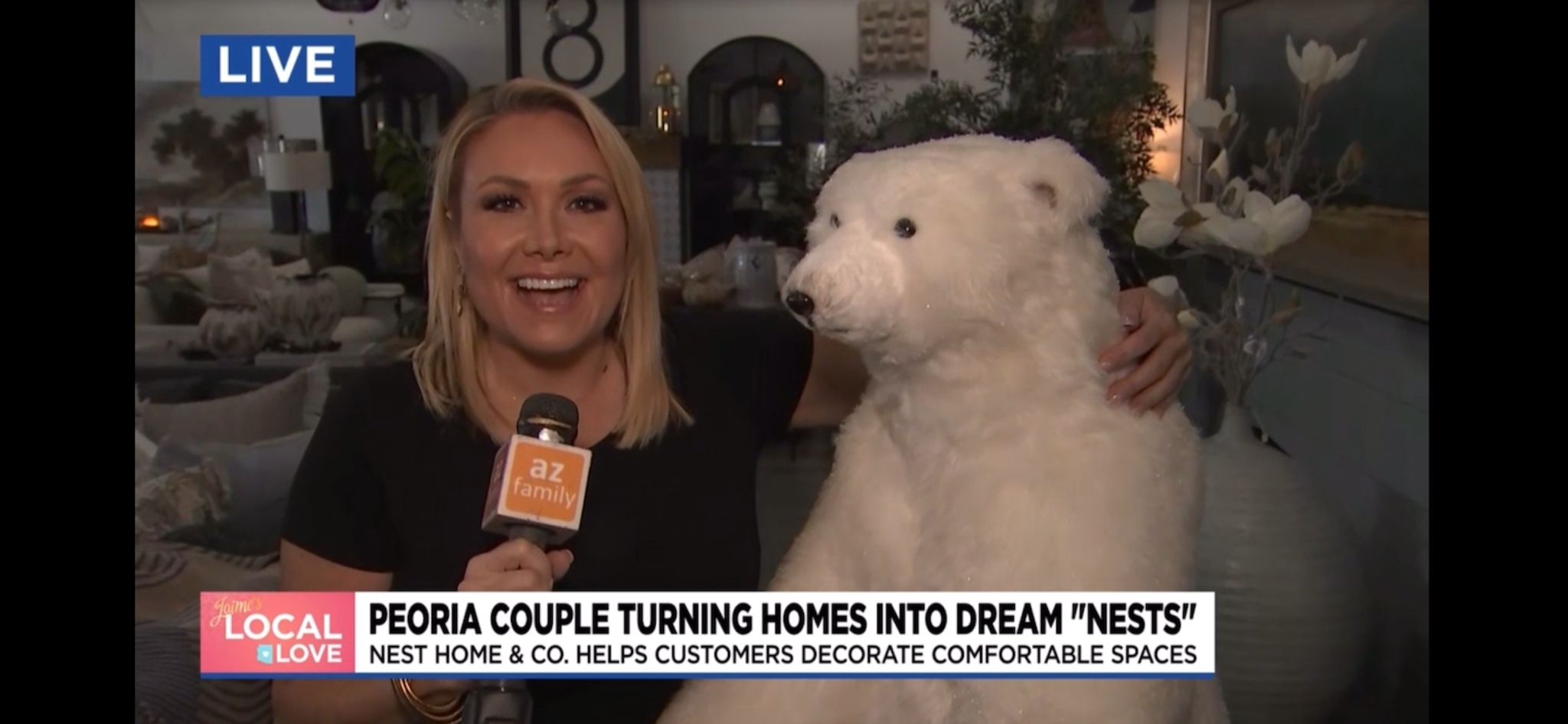 Thank you for choosing Nest Home & Co as your go-to destination for all things home decor and furnishings. We look forward to providing you with an enjoyable shopping experience that leaves you inspired and delighted.