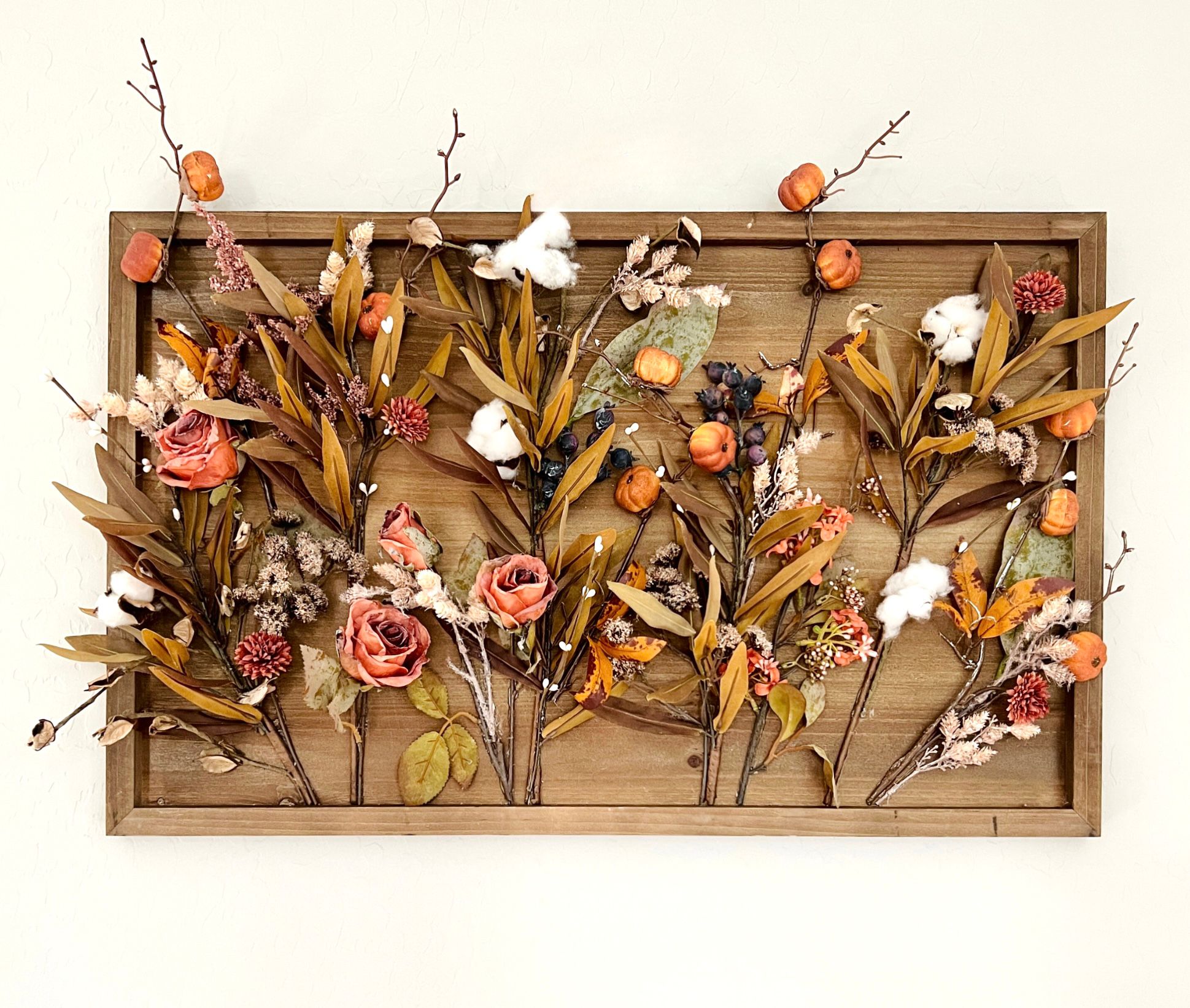 Join us for our Floral Wall Garden Workshop this fall!
Date: Sep 19
Time: 6:00 – 7:30 PM
Price: $25
The event fee covers a 27″ x 17″ base brown wood frame (as seen in the picture), step-by-step instructions, and beverages. Please note that the cost of the florals used to create the frame will be an additional expense.
These frames make for beautiful wall hangings or layered decorations. Bring a friend and have a great time with us! To register, please contact the store by phone.