Sofas are frequently the focal point of any living room, guest room, or entertainment room. They're spots where we hang out with family and friends, unwind after a long day, and even nap on a lazy Sunday afternoon. However, with so many different types of sofas available, it can be difficult to know where to begin when it comes to selecting the right one for your space. In this blog, we'll look at some of the different types of couches available, the fabrics they're typically made of, and how to select the best couch for your home.
Types of Sofas
Sectional: A sectional sofa is a large piece of furniture that is divided into several sections. It's ideal for larger living rooms and can be configured in a variety of ways to fit your needs.
Sofa bed: A sofa bed is a couch that can be converted into a bed, making it an excellent choice for guest rooms or entertainment areas.
Loveseat: A loveseat is a smaller sofa that is intended for two people. It's ideal for smaller living rooms or as an addition to a larger couch.
Custom-made sofas: If you want something truly one-of-a-kind, consider a custom-made sofa. This type of sofa is custom-made to your exact specifications, so you can select the size, style, and fabric that best suits your needs.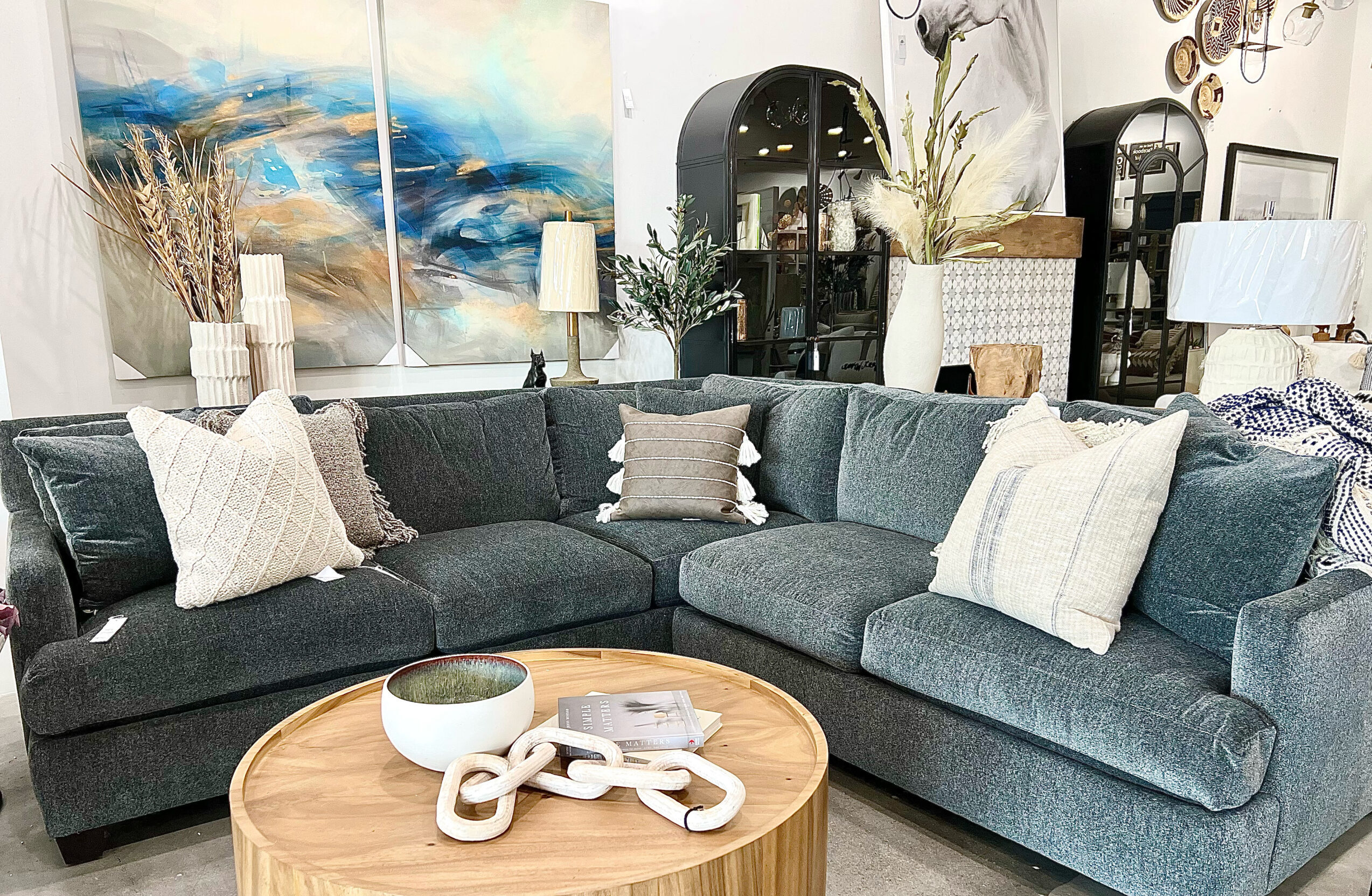 Fabrics
Sofas are commonly made from a variety of fabrics, including:
Leather: Leather is a popular material for couches because it is long-lasting, easy to clean, easy to design, and adds a touch of luxury to the living room.
Microfiber: Microfiber is a soft, stain-resistant, and easy-to-clean synthetic fabric. It's an excellent choice for families with children or pets.
Linen: Linen is a soft and breathable natural fabric. It's ideal for a more relaxed, laid-back look.
Velvet: A luxurious fabric, velvet adds a touch of elegance to any room. It's also stain-resistant and simple to maintain.
Choosing the Right Sofa for Your Space
There are a few things to consider when selecting the best couch for your space:
Size: Measure your space and select a sofa that will fit comfortably.
Style: Consider the overall style of your room and select a sofa that complements it.
Comfort: Before purchasing a sofa, sit on it and test it out to ensure it is comfortable.
Kid and Pet-friendly: Let's face it kids and pets naturally attract stains. If you have pets, consider purchasing a stain-resistant, easy-to-clean couch. We carry sofas engineered with crypton fabric that is easy to clean and strong enough to handle any stain. 
Finally, selecting the right sofa for your space is a big decision that requires careful thought. You'll be able to find the perfect sofa for your needs if you understand the various types of couches available, the fabrics they're typically made from, and how to choose the perfect couch for your home. Visit our furniture store in Peoria, Arizona for the best selection, and let us help you find the perfect couch for your space.