The color palette you choose for your living room furnishings can have a significant impact on how the room feels and works when it comes to interior design. If your furniture is leather, you should pick colors that go well with the material and give the room a cohesive vibe. Here are a few suggestions for color palettes that complement leather furniture.
Neutral Colors
One common choice is to use neutral hues. This can contain black, white, gray, and beige tones. These colors are easy to work with and can help create a modern look. Neutral color curtains provide a great background for a dark leather couch, which often has a modern and inviting feel to it. Throw pillows or a vibrant area rug can be used as a subtle pop of color giving the room character.
Earthy Colors
Working with earthy hues is another option. This can include shades of brown, green, and orange. In Arizona, where there is a lot of natural scenery around, these hues can help establish a relaxed and friendly atmosphere that feels like a natural extension of the outdoors. They also complement leather furniture very well, which frequently has a natural and organic feel to it. A splash of vibrant colors like yellow or blue can also be used to add contrast.
Classic Colors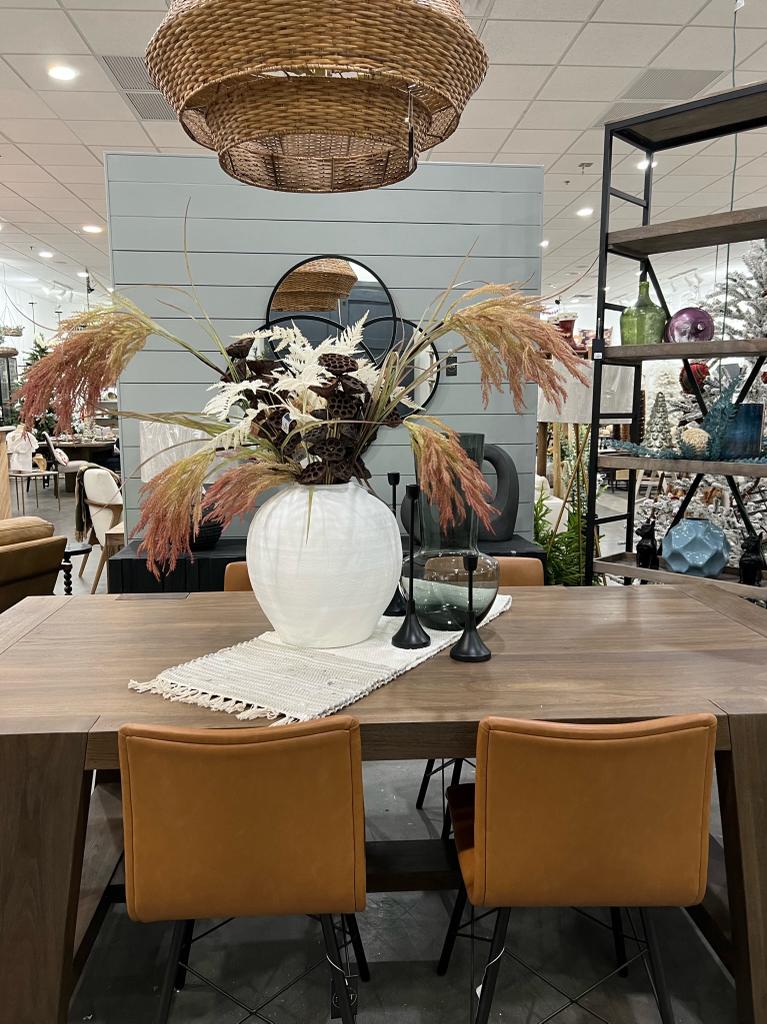 Classical colors are a great choice if you want to design a more formal or elegant living room in Arizona. This can include gold, deep red, and navy blue tones. These hues help create an upscale and elegant environment. They also complement leather furnishings and can be dressed up or down depending on the situation. You can add patterns and textures to the room to make it more interesting, like velvet throw pillows or curtains with a damask design.
Monochromatic colors
A monochromatic color palette is an additional alternative. This can contain various shades of the same color, such as different blue or gray tones. This could make the living room area feel unified and harmonious. Additionally, leather furniture, which frequently has a deep and rich hue, complements it perfectly. You can use various textures to give the room some character, such as a knit throw or a textured area rug.
Bold Colors
Last but not least, you can use vivid and striking colors to design a lively and playful living room.  This can include shades of pink, purple, and yellow. These hues can contribute to a vivacious,  ambiance. You can also add neutral hues like white or gray to create some contrast in the room.
With this in mind, there are a variety of color schemes to pick from when creating your living room using leather furniture. There is a color scheme that will go well with your furniture whether you want to design a place that is neutral and earthy, formal and monochromatic, bright and vibrant or all of the above. The secret is to pick hues that go well with the furnishings and give the room a unified look. You may design a living space that is fashionable and functional by including accent pieces in various colors, patterns, and materials. Your living room can be made to feel like a welcoming sanctuary in the desert with the use of a correct color scheme. The Nest Home & Co is here to help you in choosing the perfect furnishings to complete your living room. Come visit us today.