Like anyone who spends money on outdoor furniture, you want to keep yours looking its best. However, it can be difficult to keep a tidy patio when the weather and environment are constantly changing. From thunderous summer storms to packing up your furniture for the winter, The Nest Home & Co has created the perfect guide to help you increase the longevity of your gorgeous patio. 
 Avoiding weather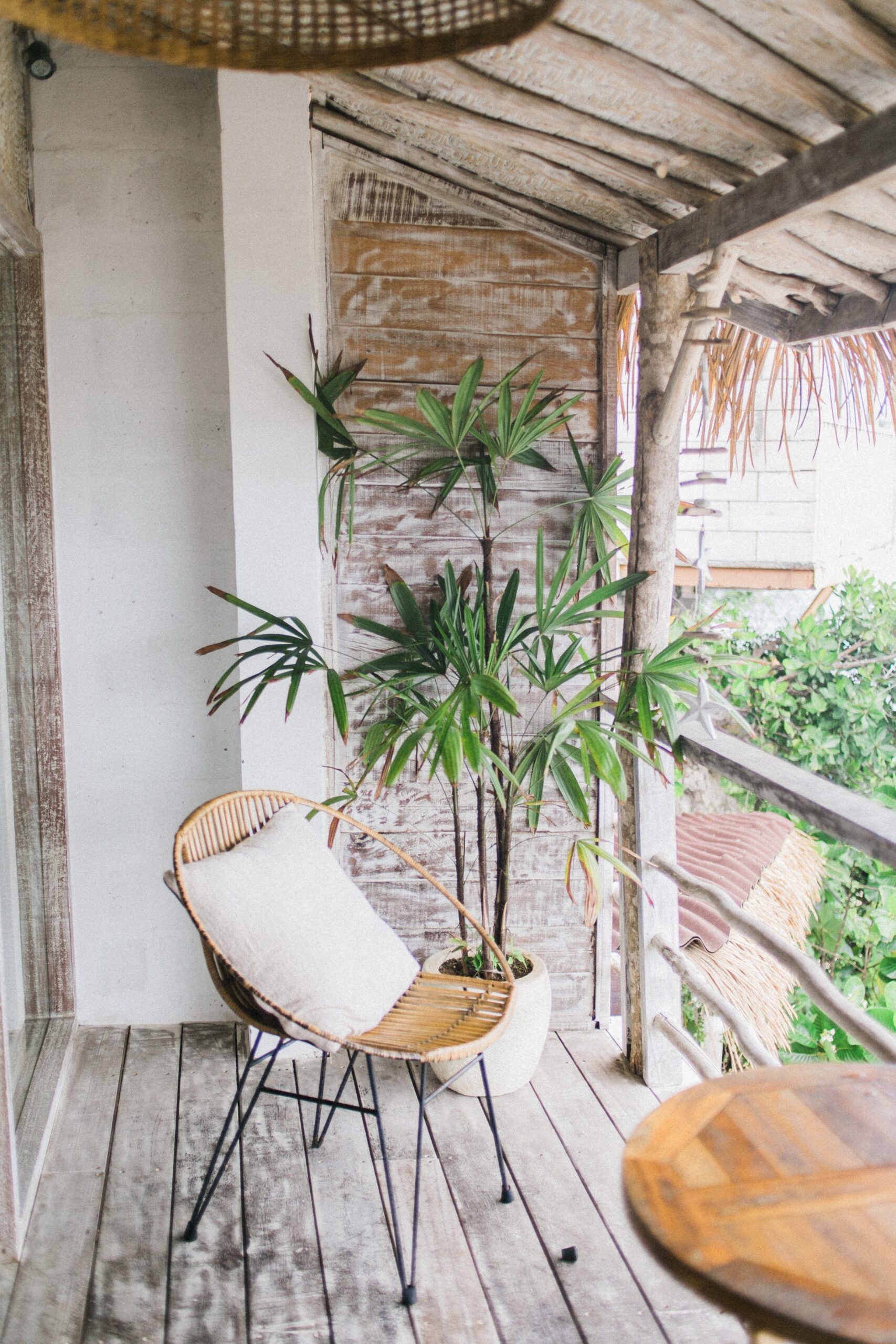 While having a cozy space in your backyard can be great, it can also be subject to damage from rain, snow, hail, and even heat. Weather is definitely one of the most difficult parts of patio upkeep but with the right protective measures, your patio can look clean and beautiful year-round.
New patio cushions are arguably one of the many joys in life. But this doesn't stop the weather from infiltrating your backyard paradise. Opting to cover up your cushions when a storm is brewing is a great idea. Cushion covers can be bought at most home stores and are a great investment, especially if you've recently spent some extra money on some upscale décor. And covers aren't just for cushions! Grills, faux plants, firepits, and more, should all be covered when snow and rainfall.
If you live somewhere that often has storms or you don't want to worry about the forecast, an umbrella or gazebo can be a great option – rain or shine. These backyard canopies provide shade and help protect against the sun from bleaching bright-colored materials as well. 
Sheds are great for all backyard needs but if you've run out of room in your garage, buying a shed for the winter is a great place to store cushions and other outdoor furniture. These are also a great place to store any other cleaning supplies for your home & garden.
Add a sealer on all outdoor furniture

Sealants are a great way to protect the things you can't store in a shed. By painting, waxing, or sealing, you can protect your patio designs from even going dull. This protects against weather, sun damage, and even stains from spilled drinks and pets. The nest has a different selection of child-prove furniture for both indoor or outdoor, rugs and decors perfect for any backyard.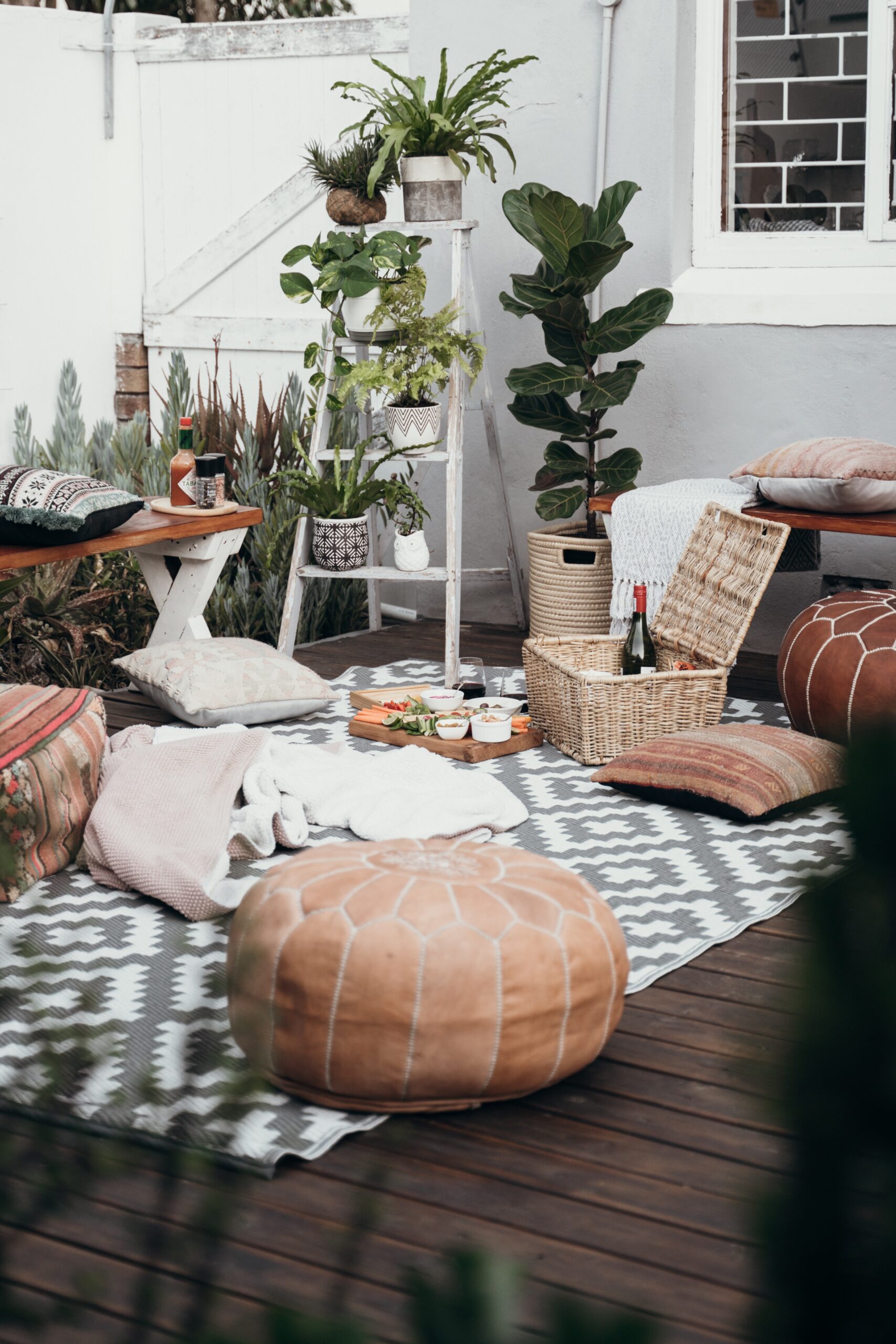 Protecting furniture from Sun-bleaching

Sun-bleaching is one of the most frustrating things to ruin your outdoor designs. However, many home stores sell fabric, plastic, wicker, and even metal sunscreens for furniture. If you want to soak up the sun but don't want your patio to as well, invest in a furniture sunscreen!
Keep furniture clean

While it may seem trivial to brush away fallen leaves and other debris, regularly cleaning furniture is an easy way to ensure that there won't be any rotten or smelly stains in your outdoor living area.
Another good idea is to do some research on the best furniture materials for your home & garden. Some outdoor furniture materials are not meant for rough weather condition, and are designed for outdoor area under the shade.

Outdoor Appliances

One last step you can take to truly ensure your patio designs stay as vibrant as the day you bought them, is to invest in cleaning supplies such as outdoor vacuums. Whether you have an outdoor carpet that you want to revive or have a pet whose hair is attracted to cushions and blankets, an outdoor vacuum can help out a lot!
Taking the extra time and money to keep your patio looking good can truly transform your backyard and create another peaceful space to relax after a long day of work. Use these tips to keep your backyard oasis looking clean and new. Follow our blog for more design tips and ideas and stop by the nest in Peoria, Arizona!