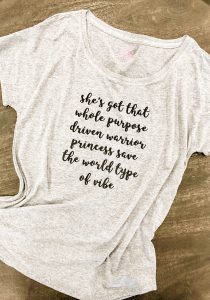 #UpperwestsidePHX
We are huge advocates of the UpperWestSidePHX grassroots community efforts. We love our community and bringing other stores and restaurants to it is huge for our neighbors. Plus, Katie Roe and her team's efforts is instrumental in letting Peoria residents know all about our local establishments and supporting small businesses. That's exactly why we are excited to announce a giveaway of our "She's got that whole purpose driven warrior princess save the world type of vibe" shirt for liking their Facebook page. We will also announce popup fundraisers throughout the year when we will donate a portion of the proceeds of the shirt sale to Upper West Side Phoenix. Together, we can continue to encourage specialty shops and restaurants to locate to the Northwest suburbs of Phoenix in the zip codes: 85383, 85382, 85310, 85308, 85083, and 85373.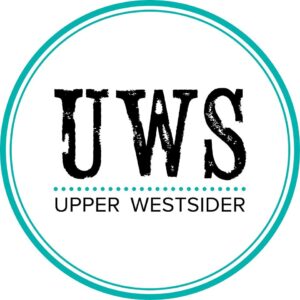 The Upper Westsider Publication
Have you heard of the new local publication, The Upper Westsider? The publication is set to release this Fall. We love the goal of The Upper Westsider "to bring hyperlocal news to the community, as well as support the local business owners who make up this place we call home." This publication will be mailed to homes in the 85383 zip code so be on the lookout to see our articles as well as articles from so many great stores and restaurants to visit around Peoria.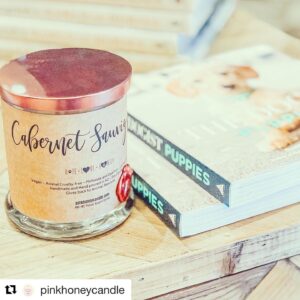 Lighting a Fire
Did you know Robyn and her team are huge animal lovers? Robyn and her family often volunteer and donate at a local animal shelters. That's why the PinkHoney candles are near and dear to our hearts because PinkHoney candles partners and donates a portion of the sale to local animal shelters. These candles small amazing and have fun cocktail inspired scents. Plus, they are vegan, animal cruelty-free, phthalate and dye-free soy candles. We are so proud to have PinkHoney Candles at Robyn's Nest, their team is so caring and put their heart and soul into making their candles. Help us save lives one candle at a time.
Small Business Community Membership
We are proud members of the Peoria Chamber of Commerce that supports the shop local spirit. We have sponsored golf fundraisers in the past to help businesses connect with each other. We were so excited to have the Chamber at our Ribbon Cutting ceremony last year when we opened the store. Having so much support for our community and neighbors allows us to continue to grow and make a positive impact on the Upper West Side.
We are so thankful to be part of the Peoria family and we THANK YOU for shopping local. Stop by and see the new Robyn's Nest look and all the new products she brought back from market. We are proudly located south of Happy Valley Road and Lake Pleasant parkway.
Robyn's Nest – Creating your perfect nest to call home. Happy decorating.