Get Inspired with Desert Modern Home Décor Ideas
What is Desert Modern Décor? In its simplest sense, Desert Modern is an inspirational interior style that reflects the warmth, the colors, the natural elements, and vegetation of our Southwestern style. This style is so loveable because it is cozy and colorful. Here are some amazing design tips that will help bring those Desert Modern vibes into your home.
It's All Natural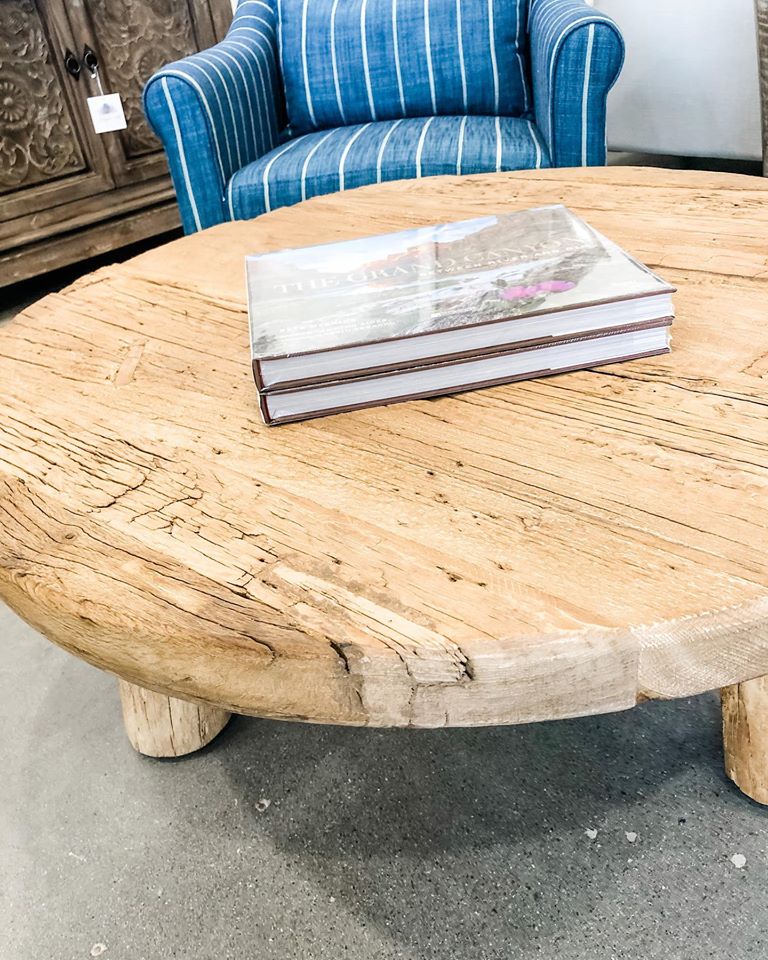 All good designs have one thing in common, statement pieces! That's what we just love about this style, wood pieces bring visual weight to any desert modern design while serving as a furniture statement piece. Take for example our gorgeous wood round coffee table.  It can draw attention but also adds to the overall room. Stop by and talk with our designers to see how you can bring this look home.
Do you Feel That?
It's all about textures with Desert Modern style. Textures can be an overlooked element in interior design. The best pieces to bring texture in any room is a rich colorful rug. That's why we offer customized rugs at Robyn's Nest. But we also have some one-of-a-kind rugs and runners that are beautiful. But colorful design rugs is not everyone's jam, that's where we have a great opportunity to combine textures and natural elements with our all-natural jut rugs and runners. From rugs to pillows, bringing texture into play with your design can add color to the room. When looking for pillows, the best color palettes for a desert modern design are blacks and cream color trends with pops of color like, blue and green.
The canvas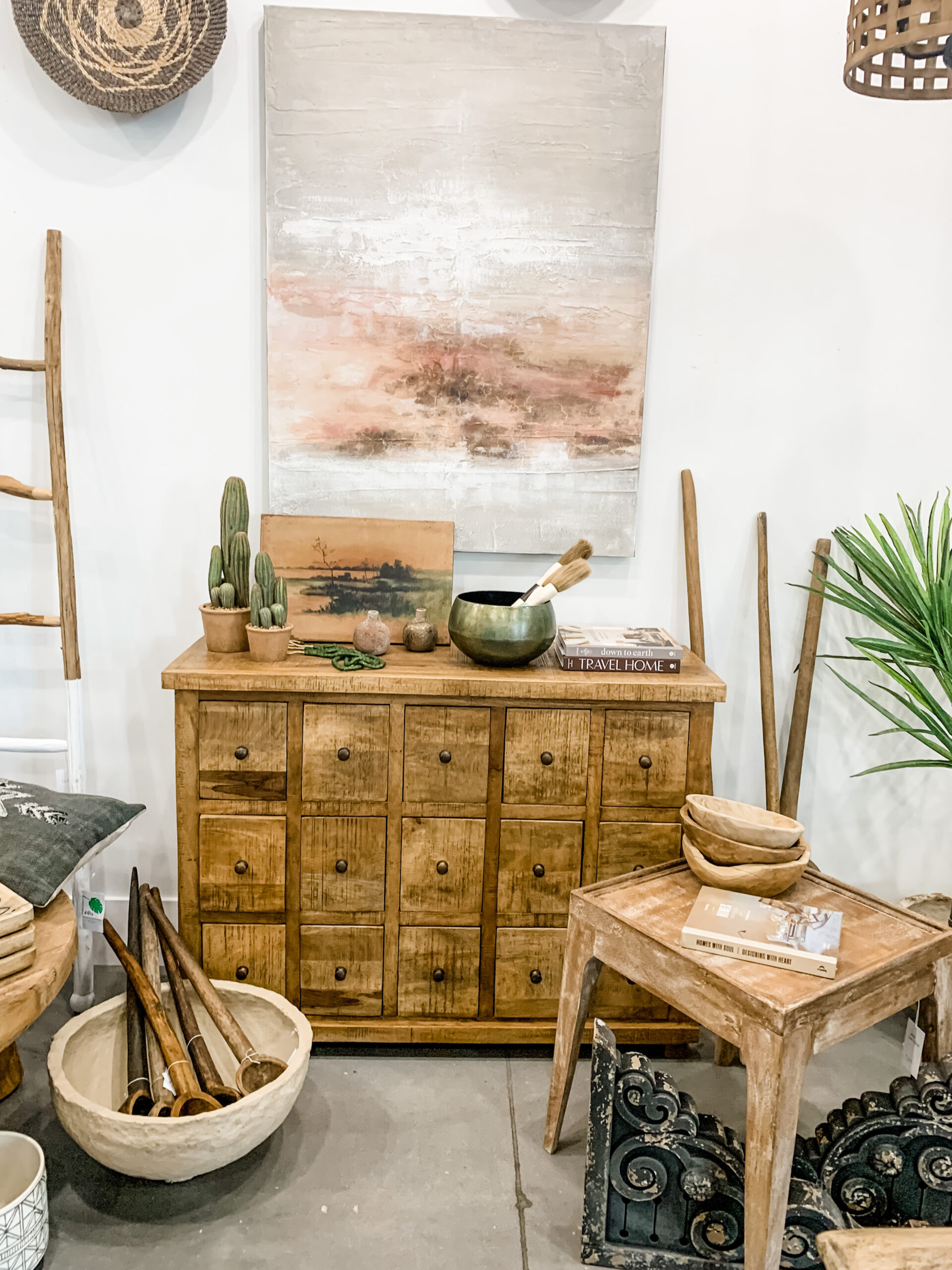 Like a great painting or a beautiful building, its all about the canvas and foundation. The same is for the design tone of your home. To bring life to your design, you want to keep your walls neutral. You do not want to draw attention away from your design by putting vibrant colors on your walls. Keep it simple, keep fresh and keep it clean. Don't take away from your furniture and accessories by pulling the eyes two colorful walls. Keep its clean and light.
Hello Nature
Dress up your home with nature. Plants bring natural beauty to any home. This simple design element brings balance to a room and can transform the overall look and feel of your room. Succulents bring comfort and an inviting feeling to your space. Robyn's Nest has the most realistic looking succulents in town.
As you can see, there is nothing like a minimalist aesthetic for a calm, cool, collected vibe in desert modern design. The infusion of different styles from the use of natural materials and plants to cheerful accent colors, paired with a muted wall color. There is so much to love about the warmth of this style.
Robyn's Nest – Creating your perfect nest to call home. Happy decorating