I need to know I'm not alone here. Do you get so "in the zone" while working or taking care of those around you that you look up to realize it's already dark outside? Because honestly, that happens to me at least 3 times a week. It can get a bit intense, so when I need a break from it all, I love to tidy up and decorate an area. There is something so therapeutic about clearing out a space and styling it in a new way. That's one of the things I just love about the season changing and getting the chance to decorate for Spring and Summer.
Speaking of cleaning and designing, we are closed on Sundays to allow for deep cleaning of the store and restocking and redesign.  We are open Mondays through Saturdays, 10 AM to 6 PM, but we are always here to help and say hi on Facebook and Instagram. Thank you for being a Nester!
Stay stylish, my friend,
Robyn

Robyn's Nest is helping you NEST! Friends, we just revealed a dedicated section of the store that is all things BABY! We have the perfect baby gifts, from adorable onesies to the most cuddliest blankets. This specially curated selection is back by popular demand and just in time for all those Spring babies. Anyone else think we will have another baby boom soon?
Pick of the month:
Milkbarn's Tutu Elephant Appliqué onesie.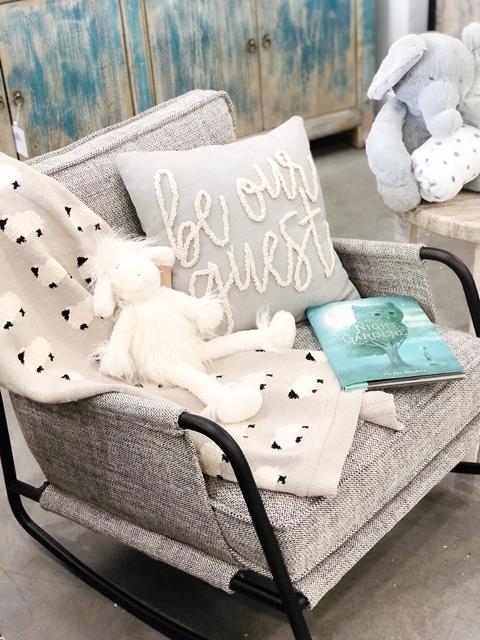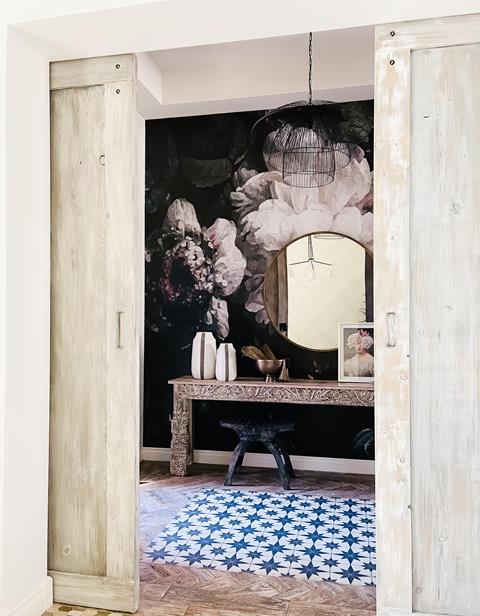 Robyn designed this entryway that gives us all the welcoming vibes of home.   From the wood-carved console with black wood stool to the large round mirror that reflects sunlight from the living room windows and the delicate-looking wired lighting ties everything together perfectly. The wall covering delivers just the right amount of drama while the accessories present perfect heights and layers to the space. The entire design is from Robyn's Nest!

#JustAddSpirit
We have a new collection of some of the most delicious cocktail mixers. Here is a wonderful "I am hanging out by the pool. The house can clean itself" drink recipe: Something bright, light, and refreshing to sip this spring.
Drink: Along the Ivy
1.5oz Gin (or club soda for a dry drink)

1oz Iconic Lime Leaf Tonic

3oz coconut water

1oz key lime juice

 3 mint leaves

 1 mint sprig
-Clap the mint leaves and drop into a rocks glass with ice.
-Add all ingredients and stir to combine.
-Garnish with mint sprig.
Source: Iconic Cocktails