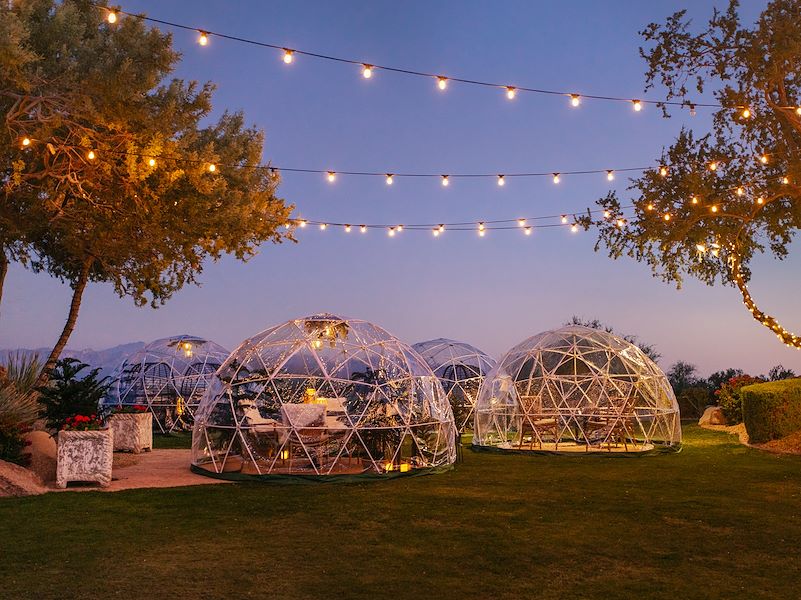 Here at Robyn's Nest, we think one of the best things to do in Arizona is to dine under the beautiful desert sky, so why not do it in style? Robyn curated a gorgeous design for an exciting new addition to a local Scottsdale hotel that allows you to do just that, dine under the stars. We are so proud of this amazing opportunity to design with ADERO Hotel's The Village at ADERO! Each globe has it's own theme, giving you the amazing experience of luxury designed dining in the desert. Enjoy stargazing and entertaining Robyn's Nest style.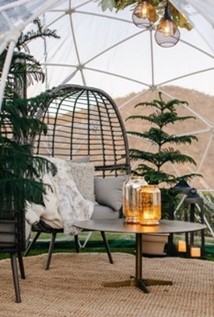 Did you miss the Village at ADERO at the ADERO Hotel in Scottsdale, Arizona this winter? Don't worry, they are working on another themed village for Spring 2021. 
But your luxury experience does not have to stop at the globes. Bring it with you to your home. Robyn and the team attend all the Designer Markets, so we are on top of trends as well as in touch with classic designs that are timeless for any home or business.  Functional Design is always our focus, whether it's in your home, office or in an igloo style globe in the desert.   
Do not forget to stop by Robyn's Nest on the Upper Westside of Phoenix where all the items from the Scottsdale design, and SO MUCH MORE, can be found or ordered.  
For more design tips and to learn more about designing your home, come talk us at our store in Peoria, Arizona 85383 area.
Robyn's Nest – Creating your perfect nest to call home. Happy decorating!