3 reasons why a custom sofa is better than store bought sofa
At Robyn's Nest, we know its important to have your home uniquely represent you and your family. That's why we are now exclusively carrying the custom furniture line, Robin Bruce/ Rowe for sofas and sectional at our store. Our new custom furniture line has 180 styles and over 1,000 soft and luxurious fabrics to pick from. This allows us to take a design idea and bring it to life just for you. Plus, our custom made-to-order sofas start at $1,295. Most people are doubtful about the idea of getting custom made furniture for one very good reason: money. But when you consider our starting price of $1,295, it's comparable to store bought sofa prices. So now, price aside, here are 3 reasons why a custom sofa is better than store bought sofas.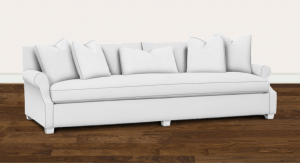 Best Fit for Your Space.
Going the made-to-order furniture route allows you to pick the right size sofa or sectional that best fits your space. Our design center has 180 style options to pick from so finding the right size piece is easy. Gone are the days of going from store to store or wasting so much time online looking for the right sofa. Instead customize your furniture so it's the perfect fit for your space. But finding the right size sofa is only one element of made-to-order furniture that makes it better than store bought. Next, we explore the functional needs that the perfect sofa must live up to.
Best Fit for Your Functional Needs.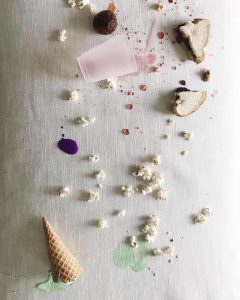 Store bought furniture can't always meet the needs of your family. That's why custom furniture is the best fit for your functional needs. For example, Kid-Proof by Rowe gives you all the "beauty you desire and the performance you require." The fabrics we have in our custom furniture line selection are kid-proof and pet proof. Now, the investment you make in your furniture is protected. Our fabrics are stain resistant, odor resistant, liquid repellent and fade resistant. We all know life happens and we want you to feel like you live in a home and not a showroom. It's important that you are comfortable and happy with your new sofa; made-to-order furniture allows this verse going to a store and picking out a set that you will be worried wont last long. Meeting your functional needs is why custom future is the best fit. But now that we covered the importance of your furniture's functionality, we get into the fun part; designing your perfect sofa.
Best Fit for Your Style.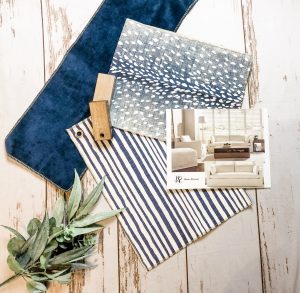 Our design center has 180 styles and over 1,000 soft and luxurious fabrics to pick from. Plus, we have sample design options of the latest trends and our expert designers can work with you to design the best color scheme to meet your design needs. This is the main advantage over store bought sofas, here we design your furniture from fabric type and color to accessories like wood color and nail trim. We have all been there where we think we found the best sofa but then think "I need new throw pillows to make it match." So now the hunt for perfect throw pillows begins. But with a custom furniture approach, all that is done at the same time and 100 percent the way you want it. And the best part is, your furniture will be uniquely you, no one else will have the same sofa because you made it perfectly for your home. Oh, we almost forgot to mention, designing your furniture is so much fun! We can help build an entire color scheme so that your sofa fits nicely in your home and blends in organically.
There you have it, 3 reasons why a custom sofa is better than store bought sofas. At Robyn's Nest in Peoria, Arizona, we love helping you bring out your home design creativity. We enjoy sharing our decorating ideas to help inspire you so please follow us on Facebook and Instagram for daily pictures of our latest curated home furnishing and decorations. For more design tips and to learn more about custom furniture, stop by our store to speak with one of our design experts!
Robyn's Nest – Creating your perfect nest to call home. Happy decorating